In this project my task was to render a car in Adobe Illustrator using a photograph as a reference. I chose an MG TD convertible because my grandfather restored one, and it has always been a favorite of mine. This was built from the ground up using a total of 1323 vector paths, 878 clipping masks, 75 compound paths, and 28 gradient mesh objects.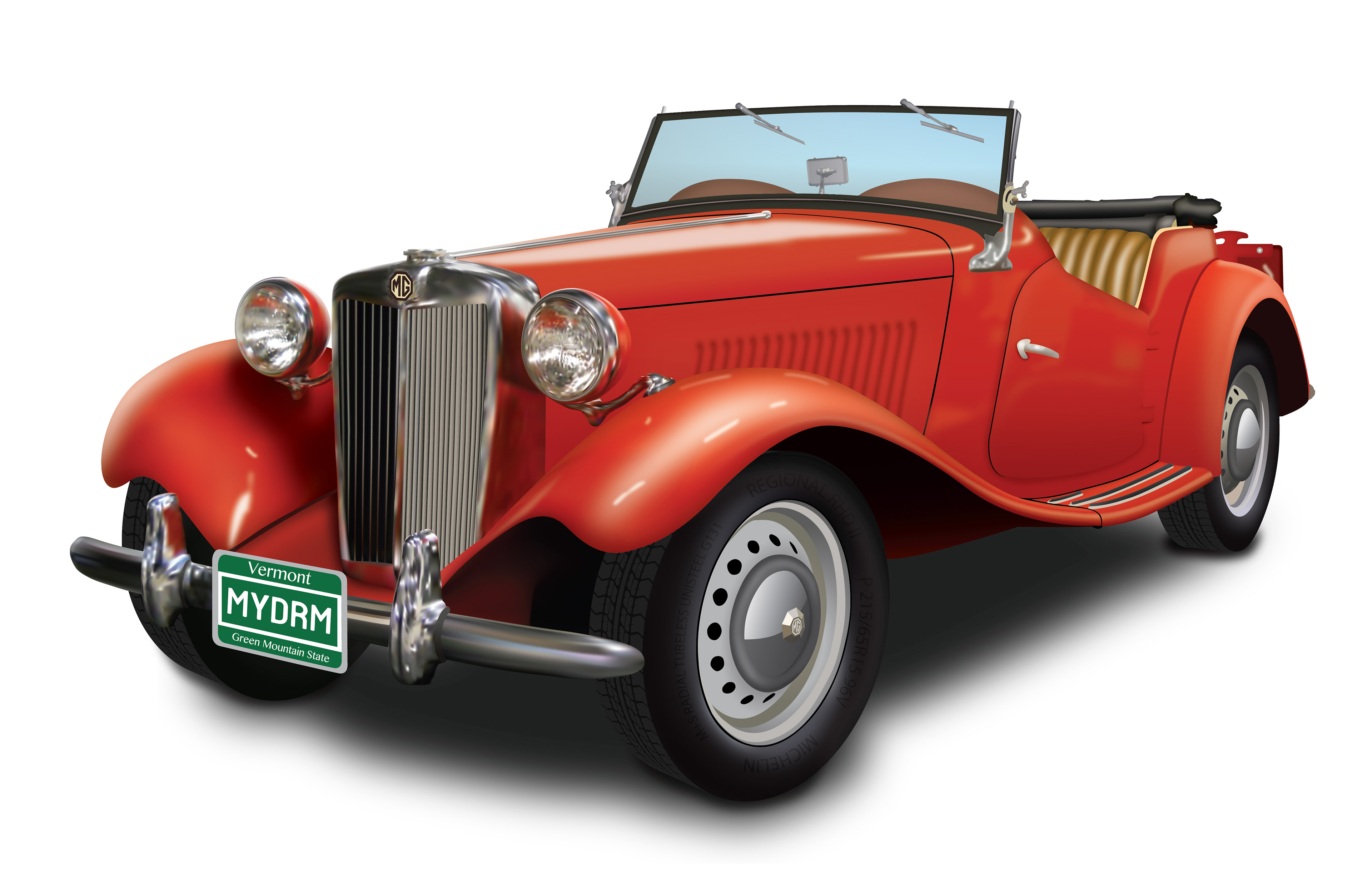 The headlights and grille were a major challenge, as it is very difficult to translate the complex shade and shine present on chrome objects into a vector drawing. To overcome this challenge I used a number of complex gradient mesh objects, which made it possible to recreate the gleam of chrome in infinitely scalable vector shapes.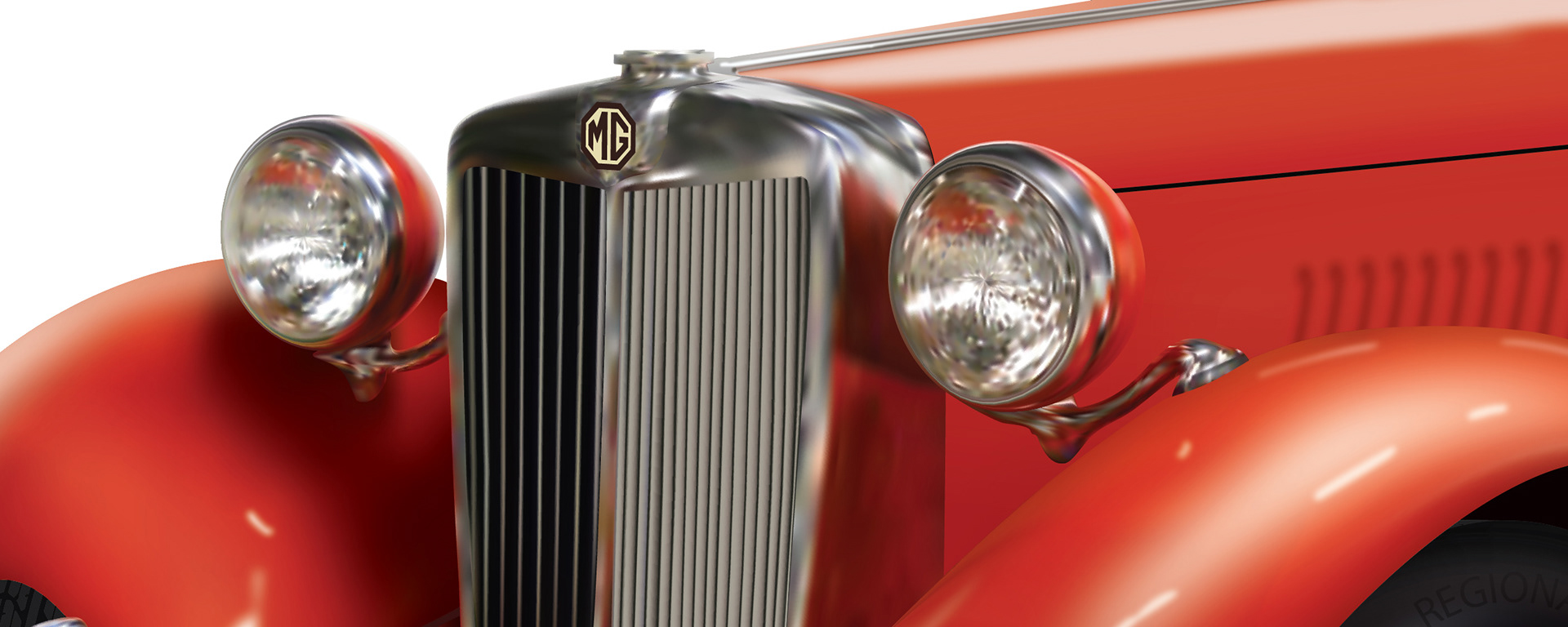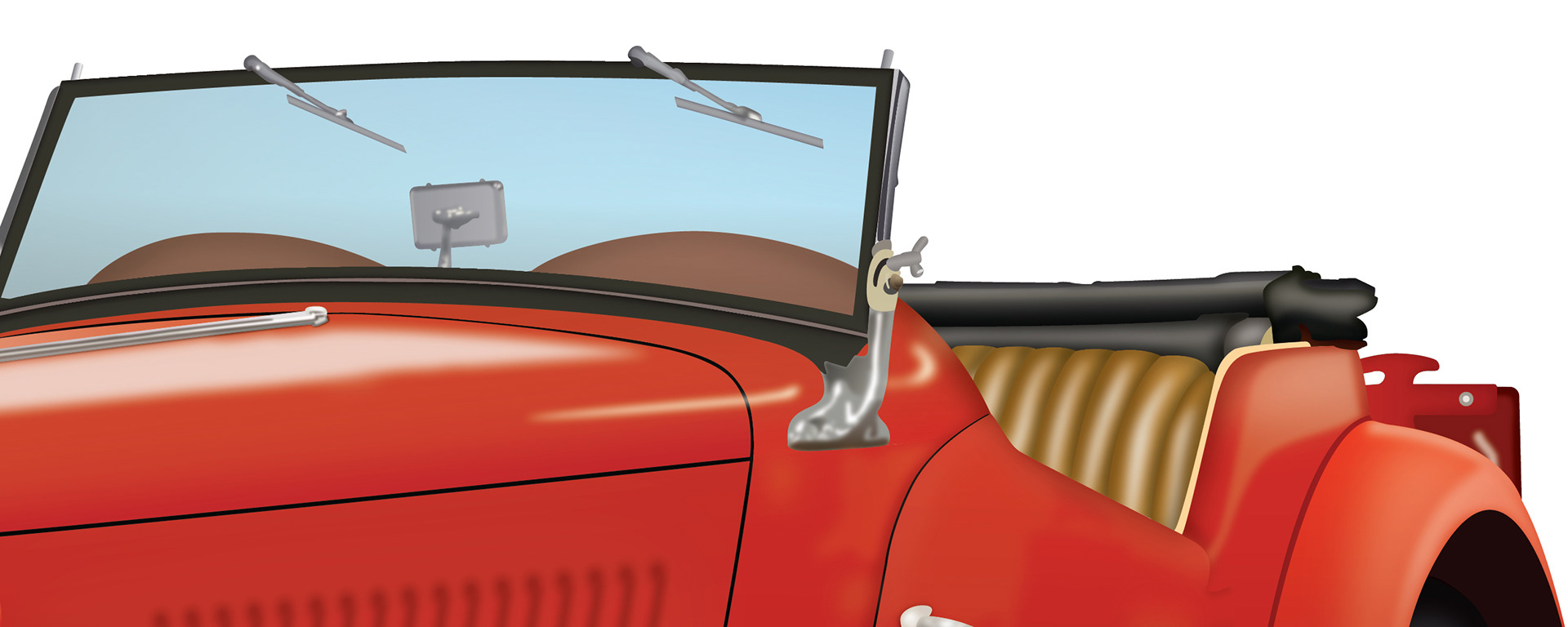 The tires were another major challenge, which I overcame by using a combination of drawn paths, a detailed tire tread texture, and the 3D features of Illustrator.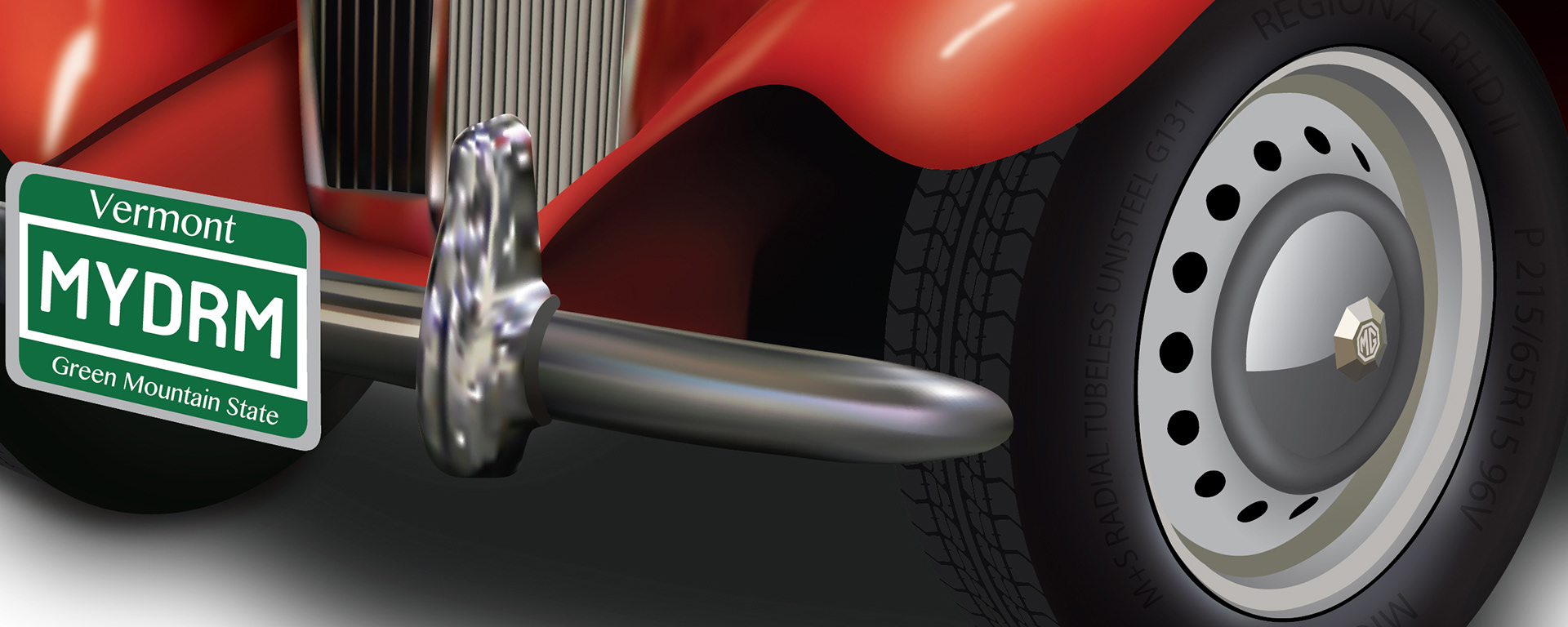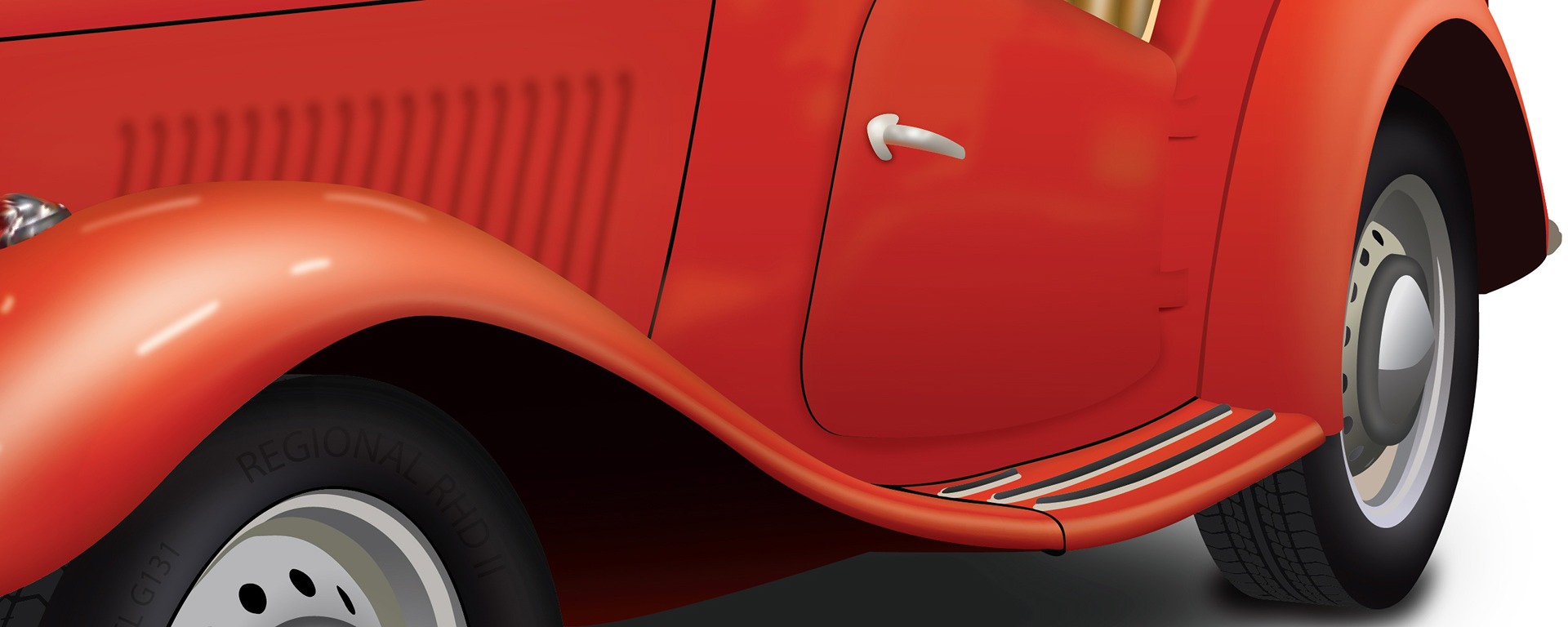 This project was a huge challenge that greatly expanded my vector graphics skills, and I enjoyed seeing it come to life. It definitely changed my perspective on the capabilities of vector illustration techniques!