In this project I designed a multi-medium (print, web, outdoor signage, and guerilla ad) public service advertising campaign for Ready.gov focusing on tornado safety. My idea for the campaign was to integrate the classic story of the three little pigs and their blown-down houses with tornado safety tips.

The first two pigs in the print ad series are unprepared, but the third pig (true to form) makes a wise decision to find a safe place during the high winds.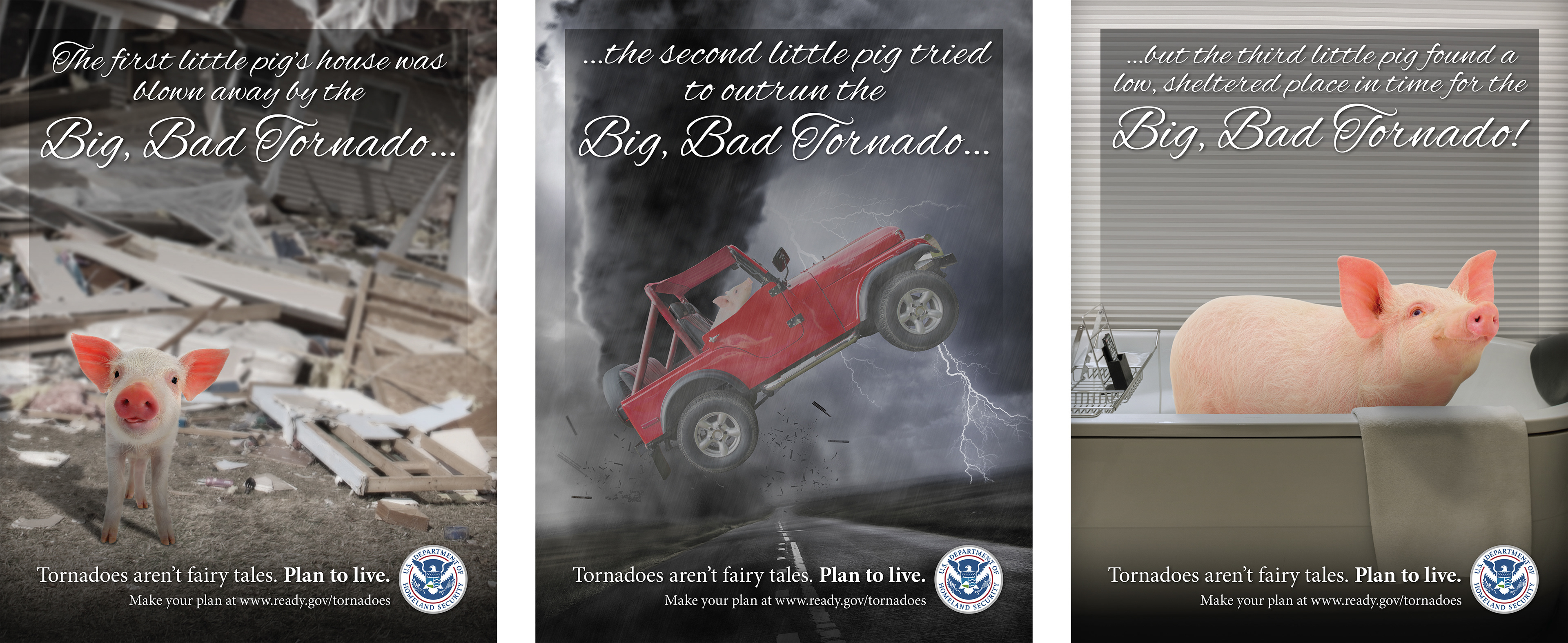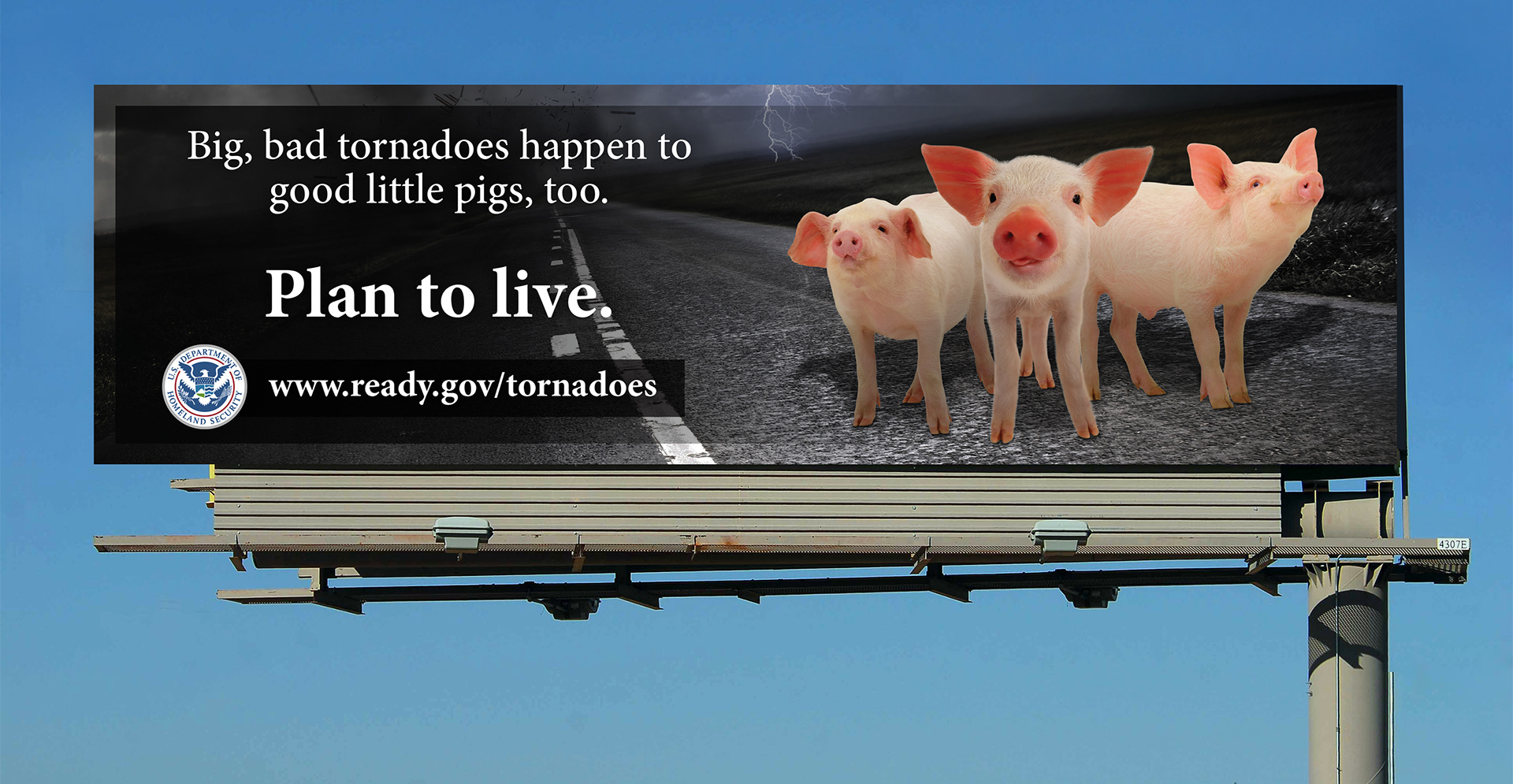 The guerrilla ad for this campaign is a combination of a cast resin pig model and vinyl decals which grab the attention of passersby and deliver the message of tornado preparedness in a humorous and memorable way.